Openload and Streamango are two of the main sources that generate links in third party apps for Movies & TV Shows. But Streamango & Openload both shut down as part of an anti-piracy agreement. ACE are a huge anti-piracy firm and they claim this is a huge win for them.
Streamango and Openload are two major sites that provide Pirated copies of Movies and TV Shows. Openload is in-fact one of the largest file hosts on the internet, and will have numerous other sub domains. Now you will find both Openload.co and Streamango website both directing to error pages and maybe even ACE website.
With the amount of visitors these sites were gaining each month they were always going to be a big target. Generating more views than Official streaming platforms such as Hulu and HBO Go. Although the site has a large amount of legal users, it was most popular for accessing content that they didn't hold licenses to. With so much pirated content it made it a real issue with copyright holders.
Now when users try accessing the sites which have been shut down, they are welcomed with a surprise. Instead of accessing the usual site which allows access to pirated content, users are now greeted by a message from the Anti-Piracy alliance ACE. Although this is the message which was showing previously, and the sites started directing to the ACE Website, Sites are now unreachable due to the huge amount of traffic.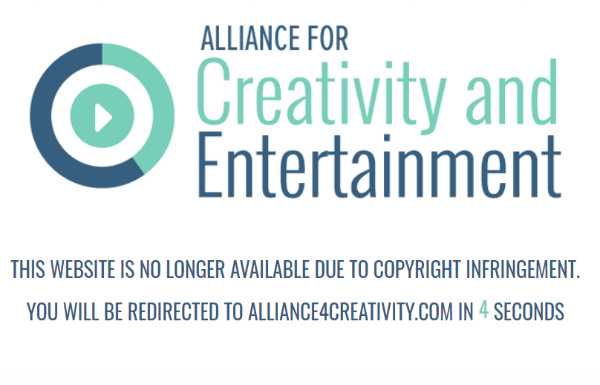 Over 1000 Servers Taken Down
Ace said, "Prior to this ACE action, Openload and Streamango were massive piracy outfits. Openload alone had more than 1,000 servers in Romania, France, and Germany, and generated more traffic than many leading sources of legal content."
With millions of visitors daily, the amount of redirects have been causing trouble for the ACE Website. This is slowing the ACE Site down and returning errors regular. But openload is said to have over 65 million users per month, which is a heavy load to take on a site.
Can't Find Links In Apps
This really is a huge victory for Anti-Piracy as they have hit a major source for pirated material. Users now find apps are struggling to find links that they would expect, Some even say they find no links at all. This kind of puts into perspective just how big Openload and Streamango are.
When using apps which allow you to watch the latest Movies and TV Shows, they work as web scrapers. They scan the web for different streams which match the content chosen. With two of the biggest sources gone, it's not looking good in terms of streaming.
---
Follow us on Social Media to keep upto date with the latest news, tips and fixes.
---
Recommended
A VPN is also recommended when streaming content of this nature. We have a large choice of FREE VPN's available in the Downloads Section. But there are a few reasons why we wouldn't recommend using a Free vpn. You can read more about that here. This is one reason we recommend using a premium vpn. A test was done recently on internet speeds using the Top VPN Services. We recommend 3 services all which give great speeds and keep you safe when streaming.
We will list some of the Premium VPN Services here so you can go and take a look. To get a huge 57% OFF IPVanish subscriptions (CLICK HERE). You also have Express vpn, which actually get's the best rating. It comes above all other competition and gives great speeds. For the best offers (CLICK HERE). Then our last recommendation is Nord vpn. It's been around a long time and they go big on advertising. But what we will say is the offers they give are impressive. A MASSIVE 75% OFF their 3 year deals plus 1 month free. Check out those offers (CLICK HERE). All premium services work on all devices. android tv box, windows pc, android devices etc.