A lot of us use Real Debrid to get streams which are higher quality with much less buffering. Now people are find Real Debrid not finding links! Here's how to fix that annoying issue and what the problem may be.
What Is Real Debrid
If you don't already know what Real Debrid is, it's a service which gives you access to premium links inside third party Apps & Kodi. The reason they work better is because the streams are coming from premium websites which can handle traffic much better than the free links. You can also bet the bandwidth is much higher. In other words you get a much better streaming experience using Real Debrid.
We have a video on Real Debrid which you can watch on our YouTube Channel.
Real Debrid Not Finding Links
There's nothing more frustrating than paying for Real Debrid to find you can't find any links. The fix is normally pretty straight forward and there are a couple of fixes you can try. If you know of any other fixes, do comment them below this post.
1. Sign out of Real Debrid
A lot of users experiencing Real Debrid not finding links found it as easy as signing out and back in. You can do this on the website but it's inside the App you have it on that you should do this. So inside the movie App you use it with sign out then log back in, this will refresh it and hopefully fix the issue.
2. Are you using a vpn with Real Debrid
It's becoming more common now if you use a vpn you may not be finding any links. The main issue for Real Debrid not finding links could be down to a blocked ip address. you can visit real-debrid.com/vpn and you will see at the top if the ip you are using is whitelisted, blocked or not blocked.
If you find that you get the message saying your ip is blocked you can just connect to another server, but why does this happen? You can see from the image above Real Debrid have a list of both cooperative and non-cooperative vpn's. The cooperative providers have all their ip's whitelisted meaning any server you connect to will work. Whereas the non-cooperative vpn's may have some which work and some which are blocked. You can check out our Recommended VPN for using Real Debrid.
3. Make sure your account is active
This may come as a given to many, but it's an issue I've seen with quite a lot of users. Make sure you are signed upto Real Debrid with a premium account (not just a free account). This may seem obvious but not everybody knows Real Debrid is a paid service, although it is a very low cost. Also make sure your account hasn't expired. I've seen this happen many times where peoples accounts have expired but don't realise, resulting in Real Debrid not finding links.
If you're having problems with Real Debrid audio or no picture you can check out this YouTube Video.
None Of These Fixes Worked
If you are still finding Real Debrid not finding links, there is 1 more thing you can do to try fixing the issue, although the above fixes should work for 99% of you. You can use the help feature on Real-Debrid.com and see if you find any solutions. Alternatively you can try reaching out to them on Twitter and see if somebody from support or another user can help.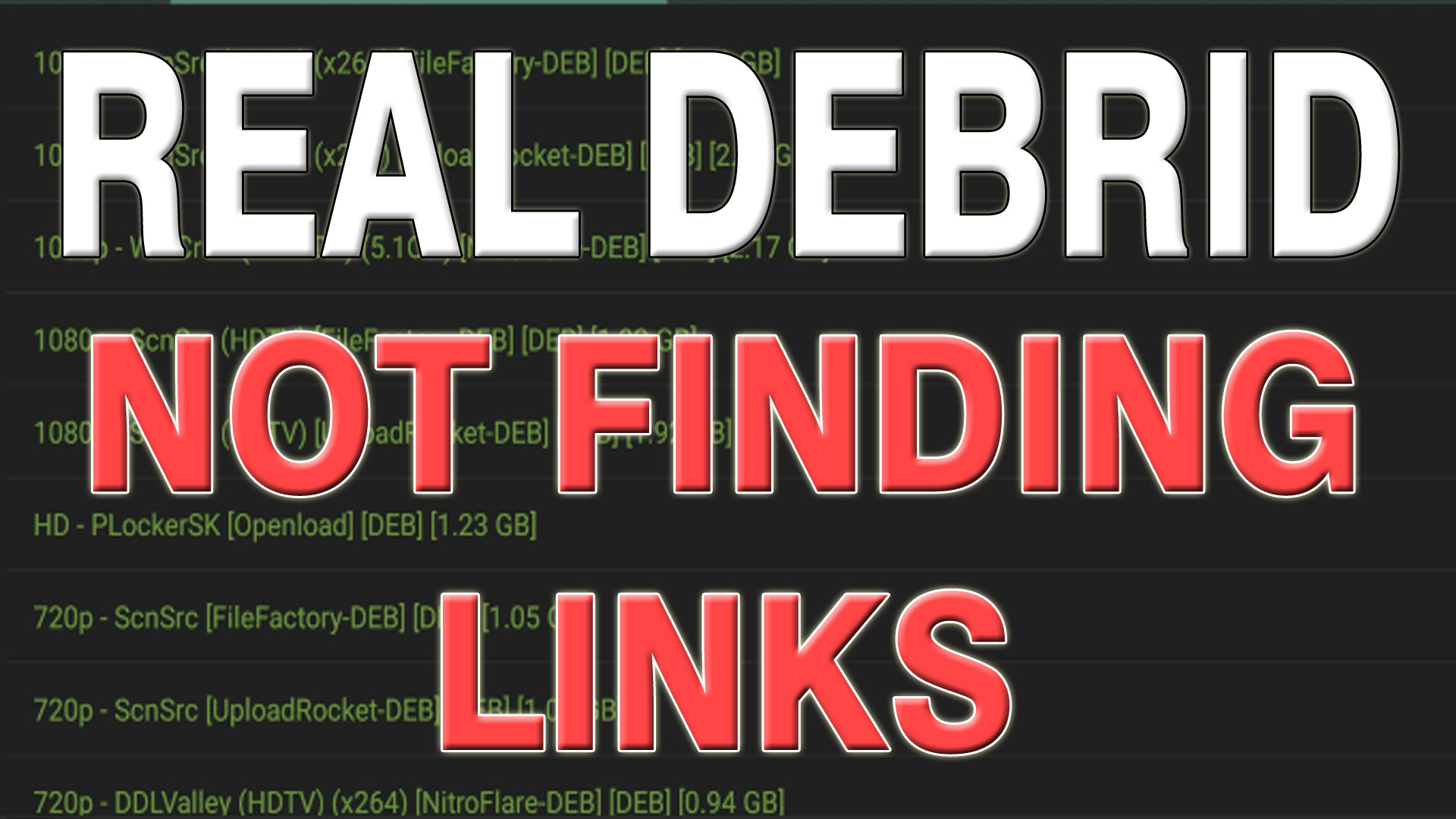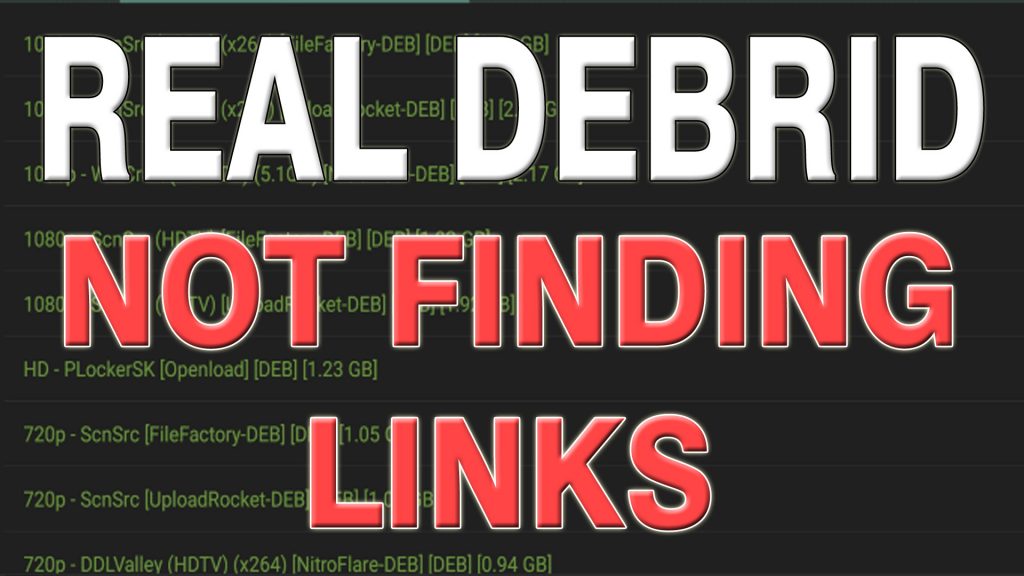 To keep upto date with the latest tips, tricks and fixes make sure to visit our Latest Posts section. You can also go and visit our YouTube Channel to find lots of useful content. Be sure to comment below this post if you no of any helpful tips not mentioned in this blog.