Do you use IPTV? Well this could be something that affects you. During certain times you may find you can't watch any streams, and people are starting to wonder why. The main issue is because of an IPTV Blocking Order Granted To Premier League by High Court!
In previous seasons we saw only a handful of Premier League games broadcast in the UK and 3pm Kick Offs were never aired live. But since Covid and fans not being able to visit the stadium to support their favorite club, we are seeing all games broadcast by the likes of Sky Sports & BT Sport. This has increased the demand in IPTV and the customer base is growing fast, but this means a lot in lost revenue for the broadcasters.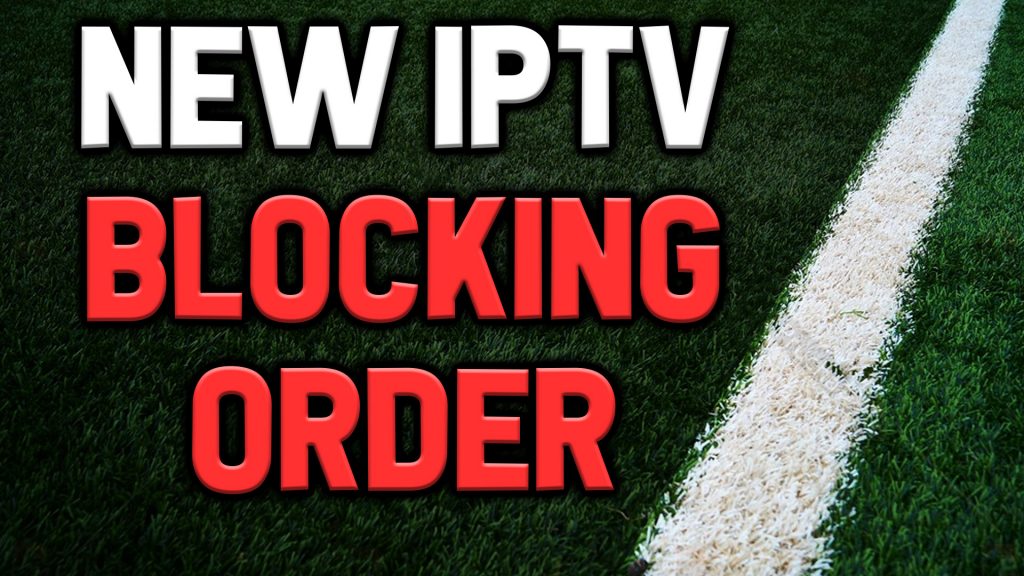 Reason For The IPTV Blocking Order
While IPTV has been around for many years now, more new users are being drawn in by the thought of being able to access all channels for a small amount of what the big companies charge, including the likes of live sports. But as you can imagine, this is a hell of a lot in lost revenue for broadcasting companies & shareholders who are doing everything they can to stop this.
This isn't the first time we've seen an IPTV blocking order granted to the Premier League by a High Court, The last order ran out just a few months ago in July 2020. An article from TorrentFreak shows us which ISP has announce this publicly.
However, ISP Virgin Media's portal now reports that new permission has been granted by the High Court via a "sealed order", which will cover the 2020/2021 season.
This means Virgin Media will be required to block servers it believes to be streaming IPTV. Although only Virgin Media have announced this, it won't be long before all other Internet Service Providers will follow and implement these blocks.
The aim of the IPTV blocking order is to stop people watching live games via illegal services. You might find your IPTV only stops working at certain times, and there's also a reason for this. The blocks aren't permanent and are only active during live game times, So on a Saturday you may find IPTV is down from 12pm until 7pm. Then once all live matches have finished, the blocks will no longer be active.
How To Stop This Happening
So now you have a general idea of why your IPTV may not be working, and there is a way to fix this and bypass the block.
Your ISP is blocking you from directly accessing certain stream url's, but there is a way to bypass this block and the method is really simple. This is by using a vpn and simply connecting to any server of your choice. By connecting to a vpn you will no longer be try to connect directly to the intended stream and your ISP will only see you connecting to a vpn server. Meaning you will bypass any blocks and the streams will become available again.
There are no particular vpn's you should use and will all serve the same purpose so it's entire your choice in which you would prefer to use. However we do recommend a handful of vpn services that we have tested and deem to be in the top 10, we will list them below with special discount links. You can try any of the Free vpn's in our Downloads Section, but these aren't recommended as they are known to collect your data and information.
Above are our top rated vpn's we recommend for streaming and online privacy. If you would be wanting a vpn to watch the likes of iPlayer, ITV Hub etc, we would recommend you try out Quad VPN at only $5 per month.
---
---
IMPORTANT: When installing third party apps to your device it's recommended to use a VPN. This allows you to hide your IP Address so nobody can see what you are viewing. It also allows region locked content and more links to show. Visit the Best VPN for Android Devices. Official Site
Legal Notice: The streaming apps and covered on the LCO website may include copyrighted content. Users should only use these app's to access media that falls under Public Domain status and is not protected by copyright.