Filelinked is an easy way to share files with friends and family on Android. So if you want to share videos with loved ones or other types of downloads. Today we will show you how to make a Filelinked Store.
What is Filelinked
Filelinked is an Android application which allows you to share files with others. As soon as you sign up you will create a code. Then whenever that code is entered it will open your Filelinked list. The files you list inside your Filelinked are entirely upto you, but you need some sort of File Host to be able to link them.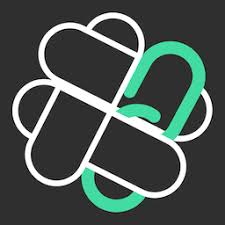 Once the files are linked to your Filelinked people can login using your code and download anything you have listed in there. It's possible to share almost any file inside Filelinked, but do be sure to stick to the legal stuff only. You can READ MORE about Filelinked and is it safe HERE!
How To Make A Filelinked Store
There's a few steps to doing this so we will start with the essentials first.
File Hosting
You will need somewhere to store the files that that also allows people to download them. The most popular is DropBox but this is just one. You can host the files on a server or website too. But if you don't have those then a file host like DropBox will be fine. Visit DropBox Here.
DropBox allows you to upload files to an account then you can give somebody the link and they can download that file. You can create a Free account but you may need to upgrade if more space is needed. So the first step is simply get somewhere to host the files. An important thing is also make sure the file host allows direct downloads. If you are directed to a landing page this won't work for Filelinked.
Now you need to upload any files you want to share to your DropBox Account. Once they are uploaded you are ready to setup your Filelinked Store.
Add Files To DropBox
To add files to DropBox it's pretty straight forward. If using a PC or Laptop you simply open DropBox in a browser and click My Files on the left side. Now you can drag and drop the files from your Desktop or folder straight into DropBox. If you are using a mobile phone or tablet it's a little different. You will need to go into your files and click share for the file you want to upload. Then click share with DropBox, and that's it.
Sign-up To Filelinked
There are no costs involved when it comes to Filelinked. The only thing you may have to pay for is the File Hosting. So now create an account on the Filelinked website (HERE).
Once you have created an account, on the website it will say Create Your Own Code, Click there and sign into your account. Now it will ask what you would like to name your store, and enter a description. Once you have entered those you will see it allows you to enable a custom message, enable a PIN and enable a logo. None of these need to be activated to get started. Once you've finished click on save.
Now you have successfully setup your Filelinked Store, whenever you visit the Filelinked website click Create Your Own Code to access your store. You will notice you haven't got a Filelinked Code for you store yet. One will be generated after adding two or more files to your store.
Add Files To Filelinked
First of all select Add New File. Now you will see it asks for a Name, Description, Download URL and Logo URL. For the name enter what you want the file to be called in your store, and the description is optional.
Add Download URL
Remember we had to create an account with DropBox? This is where you will get your Download URL from. So whether it's a video, a picture, an install file etc, upload that to DropBox. Once uploaded you want to click the share button to the right as seen in the image below.
When you click share you it will open a box as seen in the image below. You want to click on Create Link.
Once we have the Link from DropBox it will look like this
https://www.dropbox.com/s/r585q8yia2yvmco/Let%27s%20Crack%20On.apk?dl=0
You need to paste this into the Download URL box in Filelinked. Now this step is super important. The last characters of the URL need to be changed to allow it to download direct. So where it says dl=0, you need to change it to dl=1. Alternatively you can delete dl=1 and replace with raw=1.
Add Image URL
This is optional as you don't need to link any image if you don't want. But if you do the steps are exactly the same as adding the Download URL. Create a share link for the image in DropBox then paste into Image URL, making sure you change to dl=1 again.
Tutorial URL
This is for if you want to link a tutorial video, but this isn't needed.
After adding the Title, Description, Download URL & Image URL, it should look like the image below.
Your Filelinked Store is Ready
Once you have added two files, refresh the Filelinked website. Now click Create Your Own Code and you should see the could in green at the bottom of the box.
This is the code you give to friends and family to allow them to access you Filelinked. Then all you need to do is click the downward arrow to the right of the file to download.
Adding Apps To Your Filelinked Store?
It's recommended you only add official apps to a Filelinked Store. DropBox often take down files that are reported and can also block accounts. I wanted to do this guide so you can use it as a legitimate way to transfer files between friends and family. So if it's for sharing files or videos of Uncle Trev falling down the stairs, you have a way to get it t them. Filelinked is for Android only, so for a Firestick, Android Box, Phones etc.
This guide has been crated for you to share files you own or have the right to share. We 'DO NOT' recommend using this guide for unofficial apps or files you don't own the rights to!