Unique Blogs
How to install Kodi 19 on Firestick & Android Devices
This step-by-step tutorial will show you how to install Kodi on Firestick (Fire TV Stick), Fire TV, and Fire TV Cube. This process will also work on Fire TV televisions. This guide also works great for the new 4K Firestick. Because Kodi is not available in the Amazon App Store, we must side load it onto our device.
What is Kodi?
A free, open source piece of media centre software that can run on anything from your Android phone, Firestick, Andoid TV Box and even your home PC, and plenty of other devices in between. It has gained huge popularity because of the add-ons and builds that can be added to it. Kodi can now be turned into a streaming system inside one app. But not only that, it has all the functions and more of the best Media Players available. So let's install Kodi on Firestick.
Which version of Kodi should I install?
There are now numerous different versions of Kodi available, but which one is right for you? We will also see which is the most stable version of Kodi at this time.
Kodi 16.0 to 16.6 Jarvis version of Kodi goes all the way back to when streaming was becoming popular. You would no longer use this version as it is now outdated and builds & add-ons are no longer compatible. So if you use Kodi 16 Jarvis we suggest you update.
Kodi 17 to 17.0 Krypton is still very popular and still used by a vast amount of people. You will find Kodi 17.6 still runs great on all devices and is a stable version. What you may find is builds & add-ons compatible with this version are starting to thin out. This is due to developers making add-ons compatible with the newer versions of Kodi. We still think if you are using Kodi 17.6 there is no urgency to update, although by updating you will be making your Kodi more future proof.
Kodi 18 to 18.3 Leia is the most recent stable version. This is the version which is still available from Kodi Official Website and still the latest release. Most builds & add-ons are made for Kodi 18.3 so that's why we also recommend it. If you are using Kodi 18.3 at present we would recommend sticking with it until the next official stable release of Kodi is available.
Kodi 19 Matrix is the latest version of Kodi people are starting to recommend. With this version still been in development we would recommend sticking with 18.3 Leia. but as always we give you the option of whether you would like to install this or not. So following will be a step by step guide of how to install Kodi 19 on Firestick, Fire TV, Android Devices etc.
How to install Kodi on Firestick & Fire TV?
This tutorial will show you step by step how to install Kodi 19 onto your device. It will be the same method for all devices (Firestick, Android, Windows etc). But instead of using Downloader you would use a normal web browser.
---
When using Firestick, on the home screen navigate across to Settings on the top bar.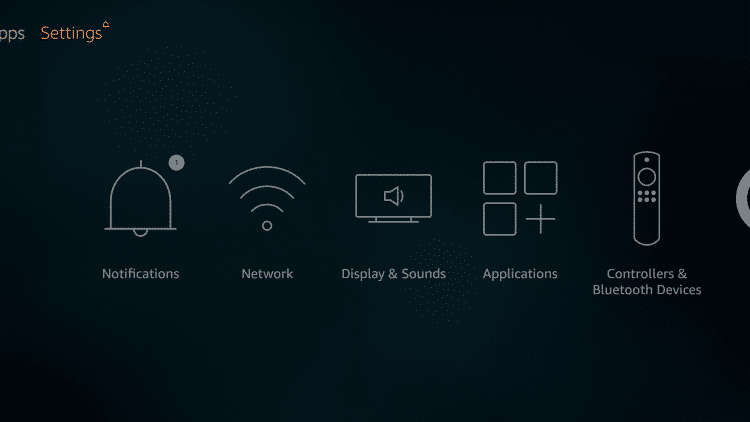 Next go across and click on My Fire TV or it may say Device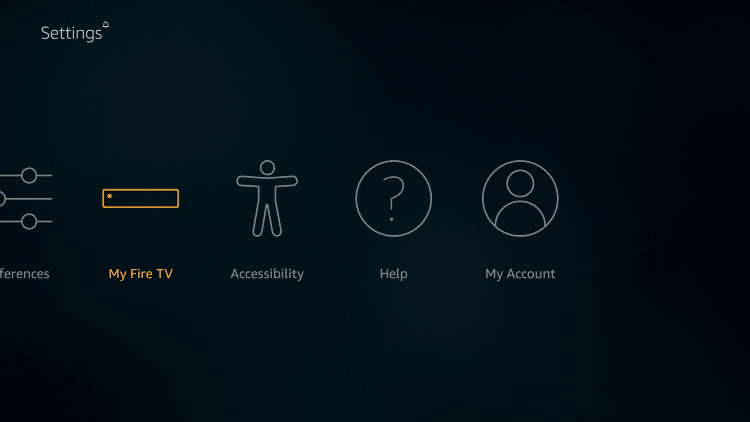 Go down and select Developer Options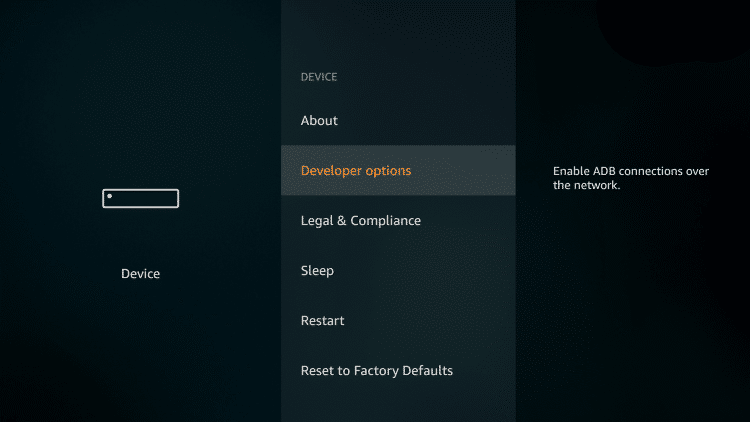 Select Apps From Unknown Sources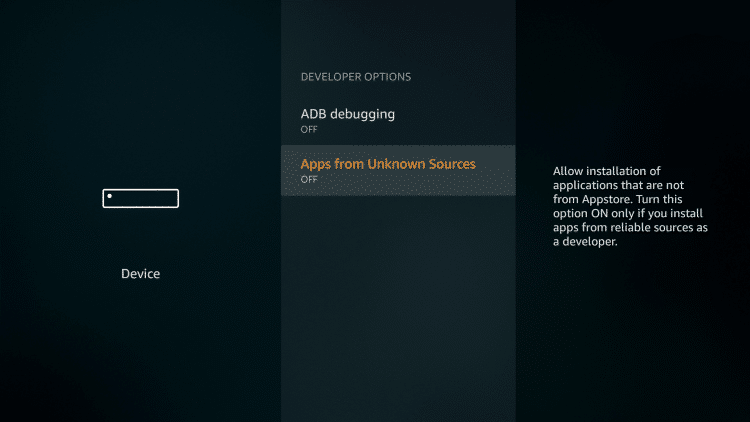 Now Click to Turn On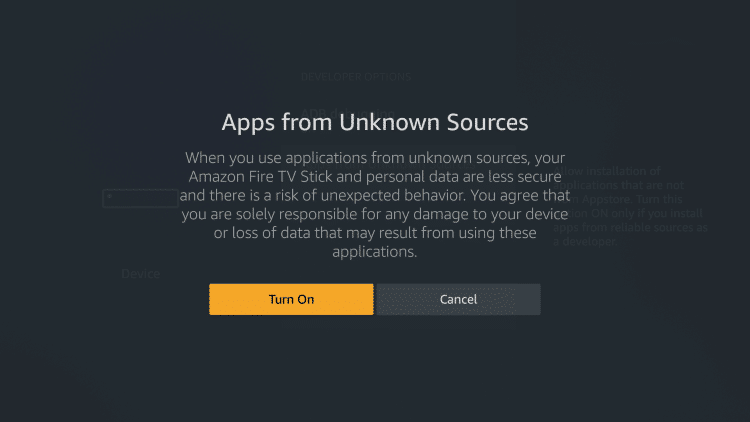 Go back to the home screen and hover over the Search icon in the top left corner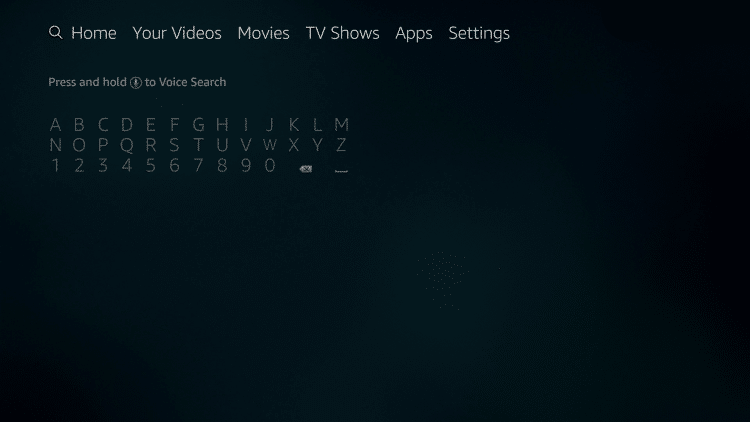 Now search Downloader and you will see it appear underneath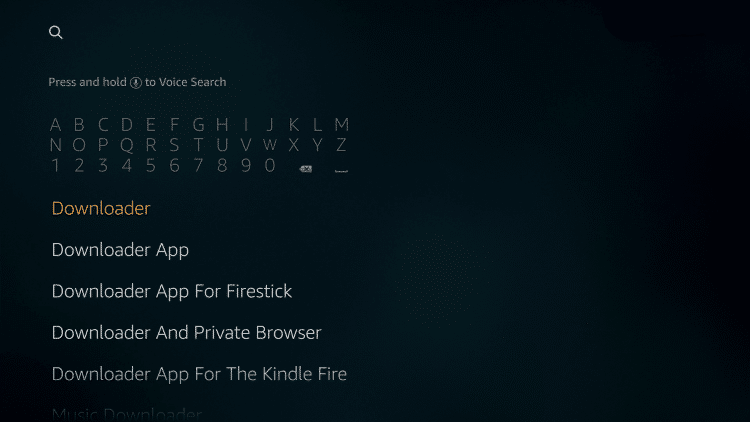 Select the Downloader App
Select Click Download
NOTE : If Downloader doesn't download or install, make sure you have bank details linked to your Amazon Account.
Now Open Downloader
Allow Permissions (this is a must so the app can install files to your device)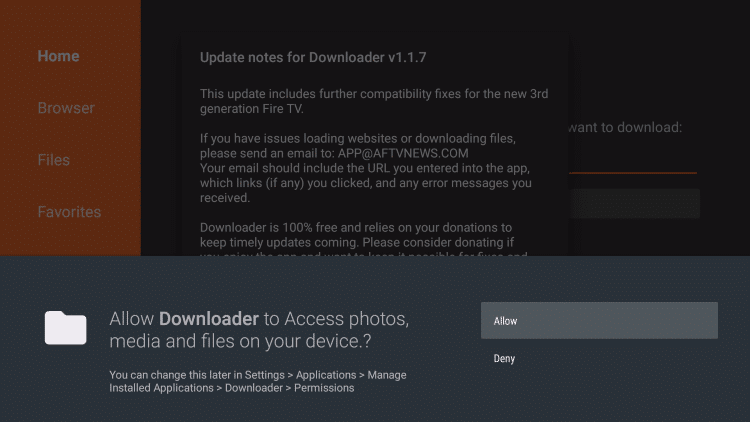 In the URL bar type — https://letscrackon.org/downloads/
Scroll down until you see the Media Players section
Click on the version you want to install and it will direct you to a download page (you will see Kodi 19 above Kodi 18.3)
Click the blue download button
You will see the file starts to Download then Click Install
Click Done once Kodi has been installed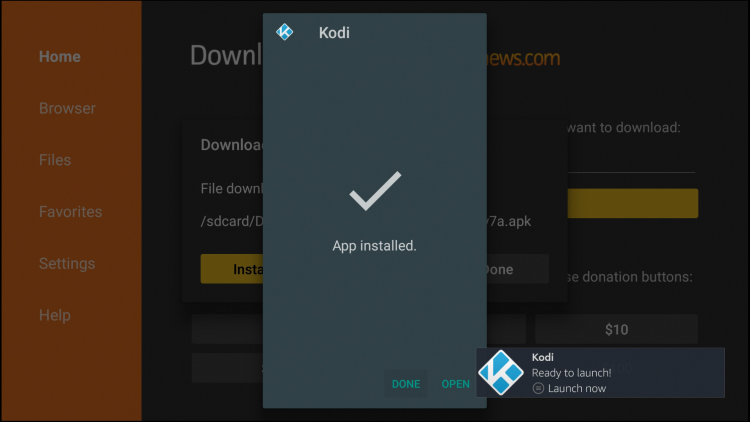 Now Click Delete to discard the Kodi 18.3 installation file as this will take up a lot of space on your Firestick, Fire TV, or Fire TV Cube.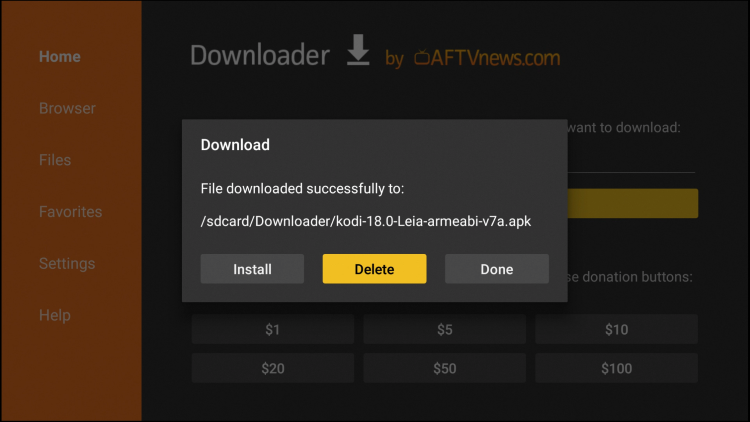 Click Delete again
Now Exit Downloader and Go Back to the Home Screen You will now be able to see Kodi in your apps.Alternatively go to Settings/Applications/Manage Installed Applications and you will see Kodi in the list. And that's how you install Kodi on Firestick or any other device.
How To Install Kodi On Android Devices
The install process is the same as the above tutorial. The only difference is, instead of using Downloader you will use your normal web browser. Such as Google Chrome and visit https://letscrackon.org
Kodi Builds, Add-ons & More
Interest in Kodi Builds, Add-ons, Streaming Apps & More? Be sure to go and check out Streamtrendz.com to see all the latest streaming apps you can install. You will find install guides on all things streaming including Kodi.
Check out more installs like Kodi
Head over to our Downloads Section to see more Downloads like this. The section is full of Downloaders, Essential Tools, Media Players, Streaming Apps & More. All the apps are aimed more at Firestick & Android users, so if this is your device you will never miss a thing.
Important Notice!
When using apps for streaming purposes we strongly recommend using a VPN. A VPN is a way of hiding what you are viewing online from you internet service provider. VPN's also have more benefits than just this. They can unlock region locked content such as USA Netflix from the UK, they can access links from servers blocked by Internet providers and they also ensure privacr while browsing online.
Where can I get a Free VPN?
As stated above you can get these apps from many places online. But on this website we found they are listed together, and they are all the popular ones. So you can go ahead and visit this website on your Android device, or even Firestick and install whichever app you desire. You can find the list of free vpn apps here : https://letscrackon.org/downloads/
Premium Services
A lot of people see paying for a vpn as a wasted expense. But there are many benefits when paying for a vpn service. Firstly you are paying for the service so there's no reason for them to sell your data to cover costs. There are laws in place as we saw with IPVanish a couple of years back being exposed. It then ended up in new ownership and now run the correct way. Another great benefit is that premium vpn's have android TV apps. Free vpn's you will find they are for touch screen devices only, so you're unable to navigate on such as Firestick. But IPVanish, Nord vpn, Express vpn etc all have apps for the purpose of whatever device you're using.
We will list some of the Premium VPN Services here so you can go and take a look. To get a huge 57% OFF IPVanish subscriptions (CLICK HERE). You also have Express vpn, which actually get's the best rating. It comes above all other competition and gives great speeds. For the best offers (CLICK HERE). Then our last recommendation is Nord vpn. It's been around a long time and they go big on advertising. But what we will say is the offers they give are impressive. A MASSIVE 75% OFF their 3 year deals plus 1 month free. Check out those offers (CLICK HERE)
All premium services work on all devices. android tv box, windows pc, android devices etc. This is a huge benefit from using Free vpn's. You can see a post telling you the pros and cons when it comes to using free and premium vpn's HERE.
---
IMPORTANT: When installing third party apps to your device it's recommended to use a VPN. This allows you to hide your IP Address so nobody can see what you are viewing. It also allows region locked content and more links to show. Visit the Best VPN for Android Devices. Official Site
IMPORTANT: When installing third party apps to your device it's recommended to use a VPN. This allows you to hide your IP Address so nobody can see what you are viewing. It also allows region locked content and more links to show. Visit the Best VPN for Android Devices. Official Site