FileSynced is the newest Filelinked clone which has just been released, and it has some serious potential. Although it's still in early development the app looks great and it could be a lot of peoples go to app. In this post I will show you how to install FileSynced on Firestick, Android TV, etc.
What is FileSynced
First of all as many of you know, Filelinked recently went offline and people have been trying to find the best ways to install apps now it's gone. There are various different Filelinked alternatives, but FileSynced looks great and does pretty much the same thing as Filelinked. It's also great to know FileSynced works on Firestick, Android TV devices, Mobile etc.
It is important to know that FileSynced has only just been released, so there are a few features missing that we will likely see added in the near future. 1 of the main features I'd like to see added is categories or a way of sorting the apps. Before we show you how to install FileSynced, let's quickly show you how it works. Also a great FileSynced code is 56001333.
When opening FileSynced you will see it asks you for a code. Now with the app been brand new, there aren't many out there at the moment, but I will be creating a list so you can see what codes you can use. We may see more codes created as time goes on, but at the moment it's limited. You can also setup your own store on the FileSynced website.
If you are wanting some FileSynced Codes, I will leave a link to the post below.
You may find that at times when entering a code it closes the app or doesn't register. This looks like at times there maybe too much traffic so it slows the whole server down. But I haven't seen this happen too often, it's just something to bear in mind.
This is what you will see when you launch FileSynced and it looks like a really clean design. You have the option to enter a code or select from the trending codes list. once a code is entered you can just hit enter code and it will take you through to a store like the following.
Once you find the app you'd like to download, you hit select and click the green download arrow. Then go back to the home screen and click downloads and you can install the apps from there.
---
---
How To Install FileSynced
I'm guessing most of you are using a streaming device like Firestick or Android TV. So we will be using Downloader in the guide. But if you are using mobile or any other device, you can follow the tutorial using any browser of your choice. I will leave the both a video and written guide for you below. Here's how to install FileSynced & here's the FileSynced Download Page!
NOTE: When using unofficial 3rd party apps it's recommended to use a vpn. This will keep you safe and hidden when streaming or browsing online and it will also stop your internet provider seeing your online activity.
Open Downloader & type in letscrackon.org then click Go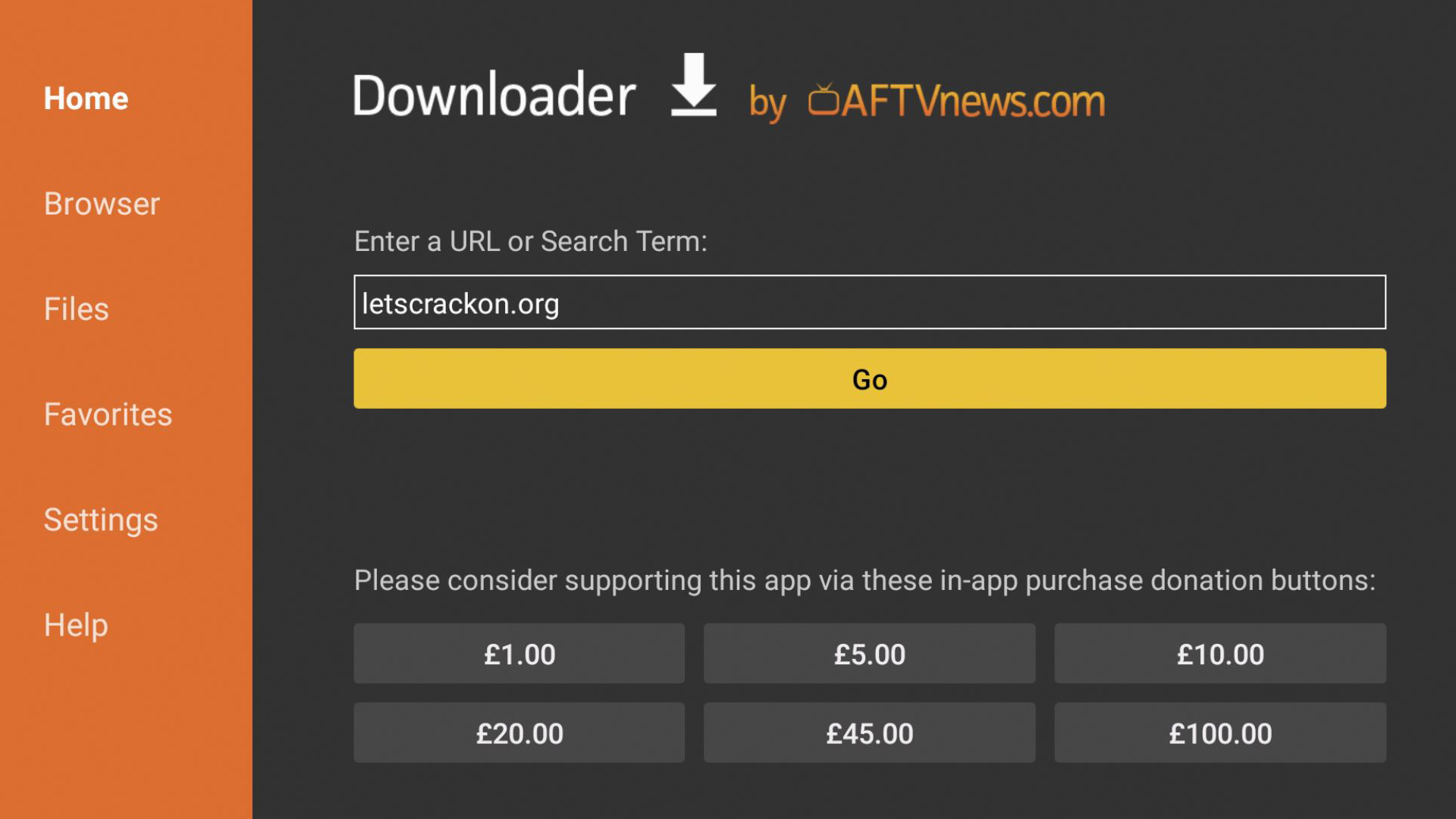 2. Click the 3 lines/menu button in the top left
3. Select Downloads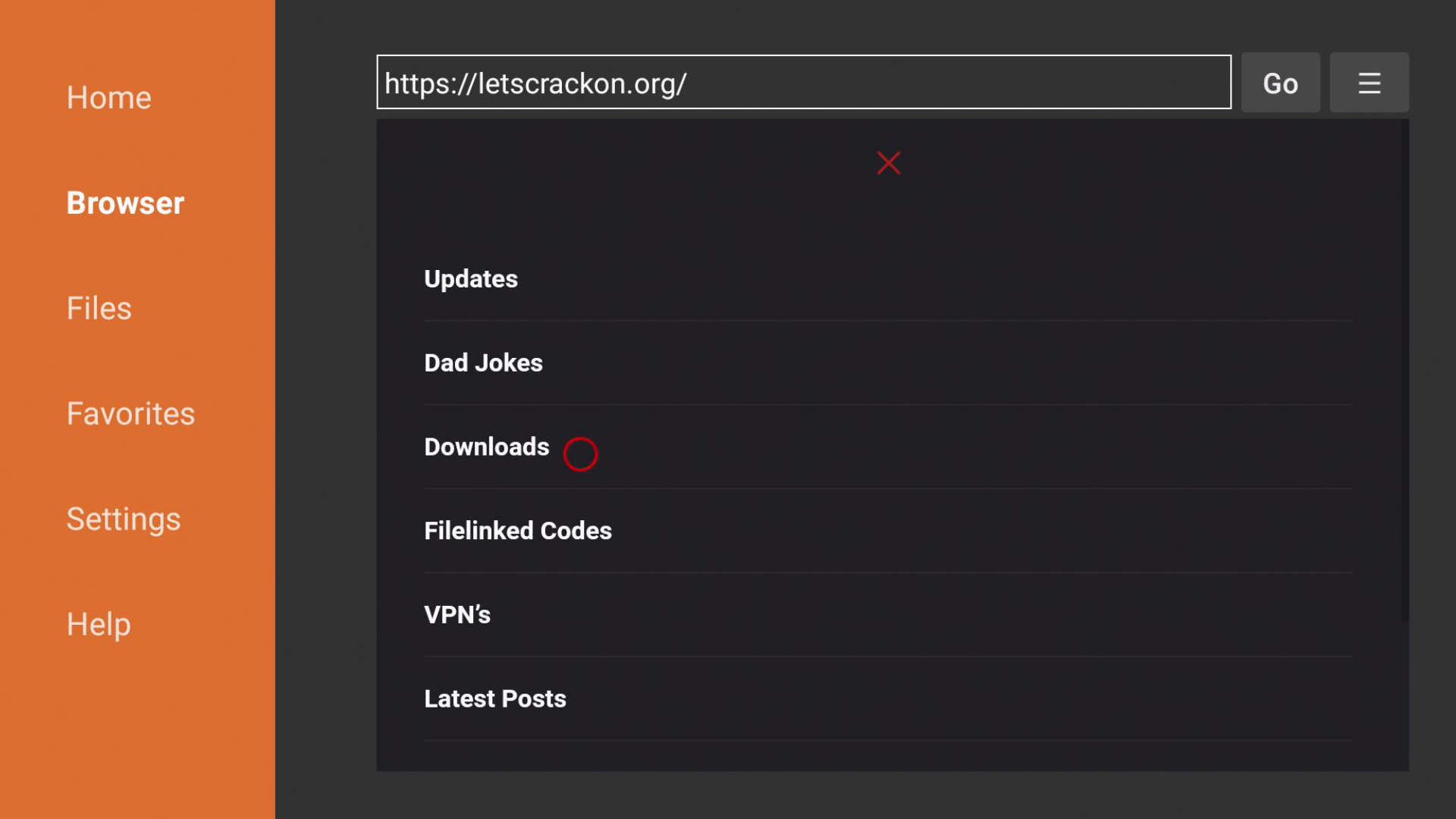 4. Scroll down to FileSynced under App stores
5. Scroll down to the download button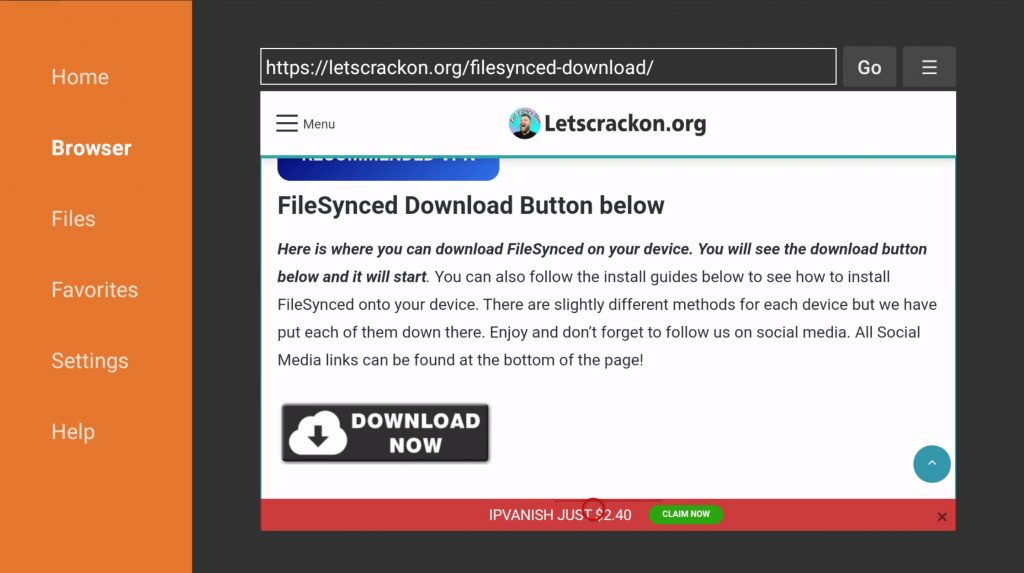 6. Now follow the install steps
7. Delete the apk file as it's no longer needed
8. FileSynced will now be installed and in your apps section
---
---
FileSynced Downfalls
The developer has done a great job of creating the app and we need to take into consideration that FileSynced is still in early release. A category feature would be great to see along with a search function and a sorting list. This will make it much easier and faster to search for apps you're wanting to download. Many have also said they would like to be able to install from the same page, rather than having to go back to downloads. Then there's a few server issues I've seen, and that's it.
So that's how to install FileSynced on your device. Whenever there are any updates or any new alternatives, we'll be sure to let you know. So keep an eye on our Latest Posts and also check out our Downloads Section for more useful streaming tools.
---
IMPORTANT: When installing third party apps to your device it's recommended to use a VPN. This allows you to hide your IP Address so nobody can see what you are viewing. It also allows region locked content and more links to show. Visit the Best VPN for Android Devices. Official Site
Legal Notice: The streaming apps and covered on the LCO website may include copyrighted content. Users should only use these app's to access media that falls under Public Domain status and is not protected by copyright.