FileSynced is a brand new app designed to replace FileLinked and make downloading apps simple.This 1 has some real potential and is quickly becoming the best so far. Here's some FileSynced Codes for you if you're looking.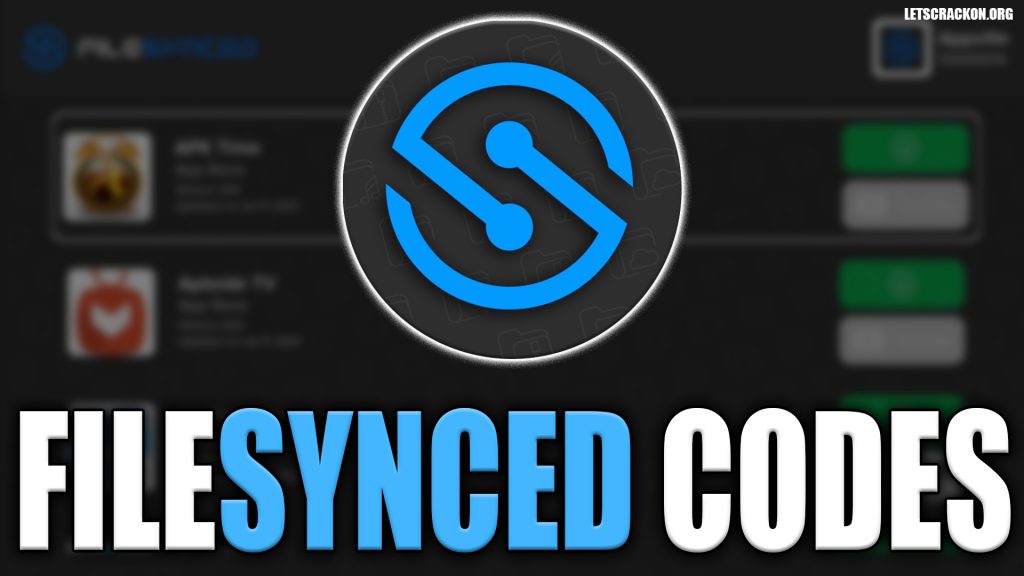 What Is FileSynced
FileSynced is basically the same as Filelinked in which it works like an app store to allow you to download apps you wouldn't usually see in official stores. Anybody can setup a store on FileSynced and start adding files to it and sharing their code with others.
Is FileSynced Safe?
I have been speaking to the developer quite a lot recently and privacy is the main focus of this app. I have done virus scans and all have come back clean, so I have no reason to believe the app isn't safe to use. All store codes, login details, links etc are encrypted, meaning even if the developer wanted to look, he can't.
IMPORTANT: It's recommended to use a vpn when using 3rd party unofficial apps. This helps keep your information and location hidden and also stops your internet service provider seeing your online activity.
---
Best FileSynced Codes
At the moment the amount of FileSynced codes is very limited so there are only a hand full to choose from. As soon as more are created, I will add them to the list for you. There is a trending codes section on the app, but many contain only a few files or are test stores for YouTube videos.
Here are the best Filesynced codes to use so far in 2021 ;
10000042
10000017
99999999
88888888
Comment any other codes you know of and owner name
NOTE: It's possible stores could add a pin or the current pin could be changed. So in the event of this happening, I will be updating this post. So if you find a code isn't working, visit back here and you will see the updated FileSynced codes & pins.
---
Best Filelinked Alternatives
So as you can see, those are the FileSynced codes available at the moment, but there are also many other Filelinked alternatives you can use. I have done a full post on this and also a video which I will leave below. READ POST!
There maybe some different alternatives from the ones shown in the video, but I will be updating the Fiellinked alternatives page regular. So if FileSynced isn't for you, check out some of the others.
---
Summary
FileSynced has some real potential and if the right features are added, this could be a lot of peoples go to app. I'm not too keen on the downloads directing to another folder and not downloading straight away, but hopefully this will be something they change soon. A category section would also be welcomed to allow users to find apps easier rather than scrolling through a whole list. A sort feature would also serve well, even if it's just alphabetical order.
I do like how there is a trending codes section along with a previous codes option. This means you don't have to type in the code every time you open the app. It also helps you see what are the most popular codes and what people are using at that time. The FileSynced panel for creating a store is the best I've seen thus far and I'm sure the app will improve over time.