When trying to enter a number Filelinked says code not found (21 June 2021). Nobody is 100% sure why this is happening, but I will tell you what it could be and also some Filelinked alternatives.
Filelinked Says Code Not Found
I'm getting an overwhelming amount of messages and comments in regards to Filelinked not working. So I decided to check it out myself and Filelinked says code not found. Many may think they are entering in a wrong code, but I have checked multiple codes and all of them give say 'An error has occurred'. There are a lot of posts online about Filelinked not working and many are outdated. The date of writing this pot is June 21st 2021 and it will be updated whenever more news comes to light.
There are a lot of posts online about Filelinked not working and many are outdated. The date of writing this post is 'June 21st 2021' and it will be updated whenever more news comes to light. I will also post on social media when there's more news.
Why Is Filelinked Not Working
There could be multiple different reasons for this so I can't tell you for sure what has happened, but what we do know is Filelinked isn't working. I will give a few reasons for why we would expect to see this issue, then we will look at some alternatives.
NOTE: When using unofficial apps it's always recommended to use a vpn to stay anonymous online. It stops anybody seeing your location, collecting data and also stops your internet provider being able to see what you're doing!
Server Issues
It's looking more likely to be the 2nd reason, but we can't rule out the most common issue when we see things like this happen is a server issue. So they could be switching servers or doing maintenance. Previously we saw the Filelinked download directing to an error page, so it's not the first time we've seen Filelinked not working. It's also possible it's something as simple as a missed payment, so the server is currently suspended. You can see on their website theirs definitely issues. Here!
Taken Down Due To Copyright
Although Filelinked is a legitimate app and it's the users who add the downloads, I guess the big companies don't like what this app is mainly used for. The main use is to install 3rd party apps to streaming devices that allow you to watch Live TV, Movies & TV Shows for free. I wouldn't have thought this would be the issue, but looking more into it, Filelinked could have been shutdown.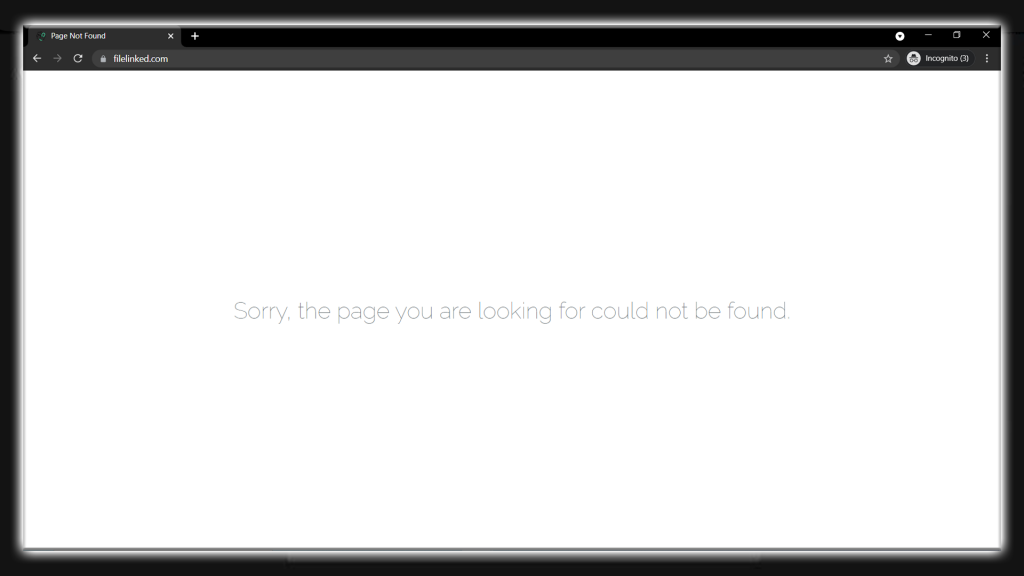 You can see from the image above their website is offline. It's likely this could be more than just a server issue and Filelinked is looking like it's been shutdown.
UPDATE: It also says the Filelinked Facebook group with over 17k members has been archived. This is concerning as it may have been seized by the like of ACE. These are the ones we see taking down all the streaming apps which don't have the correct licenses.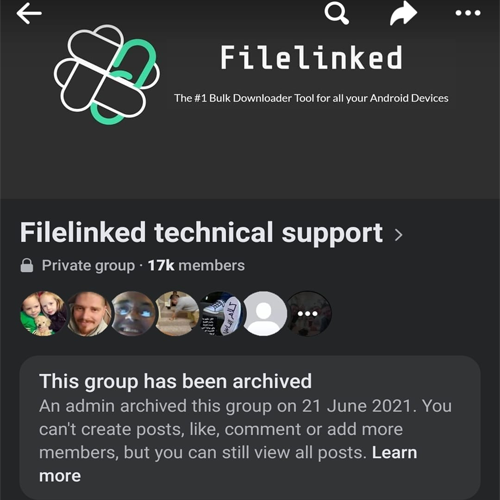 I searched the Lumen database to look for any copyright complaints and there aren't any, we saw this recently when Mobdro was shutdown. A Facebook group can also be archived by the group admin. Also when a website is taken down by ACE, it doesn't take them long for the url to redirect to their website.
Like I said, this is purely speculation and I don't think this is the case, I'm just trying to think of all the things it could be. Filelinked is possibly 1 of the most essential apps for streaming devices such as Firestick, Android TV boxes, mobile, etc.
They are literally the only reasons I can think of. I doubt Filelinked will become a payed app but there's always a possibility with the lack of evidence to show it was taken down. I will keep you updated as more comes to light.
Filelinked Alternatives
There are a couple of apps you can use, both of which are available from our Downloads Page. Simply scroll down a little to the App Stores section. They are updated regular and I have also used them for a very long time. So it's pretty safe to say the apps are trustworthy, but just as always, be cautious. But if you are having issues and Filelinked says code not found, these could be very helpful.
APK TIME
APK Time is pretty much like a single Filelinked store and it has both ad supported and modded ad free versions of apps. The chances are, APK Time will have the streaming app you're looking for. If not, you can try the next alternative or try to find a different streaming app that works well for you.
Aptoide TV
Aptoide TV is an app store with over 750,000 apps. It has most of your official apps but you will also be able to find a lot of apps for streaming.
Summary
The truth is, nobody is certain why Fileinked says code not found. I would suggest finding some alternatives just incase it is worst case scenario and Filelinked is getting shut down. As I find out more about this, I will update this post.