Streaming News
'Cheating' Fortnite Kid Keeps on Cheating, Epic Games Tells Court
'Cheating' Fortnite Kid Keeps on Cheating, Epic Games Tells Court

[ad_1]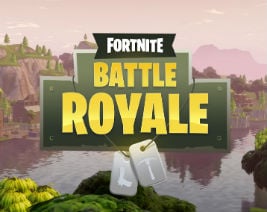 Game publisher Epic Games has taken a tough stance against Fortnite cheaters.
Aside from banning people from the game, it has also filed lawsuits against several people who promoted or sold cheats online.
One of the most recent lawsuits targets a popular YouTuber called CBV, who was sued by Epic Games in June. The games company is pursuing the minor (referred to as C.B. in the complaint) with several claims, including copyright infringement and breaches of the DMCA's anti-circumvention provision.
While plenty of kids would be terrified facing a lawsuit like this, CBV didn't appear to be impressed. In a YouTube video where he explained the situation last month, the 14-year-old said that he wouldn't make Fortnite videos anymore. However, he was far from apologetic.
"Fuck epic games. I mean, at least they can't come after my channel anymore. I'm never gonna make another video. But if they really want to come at my neck for 100 Mil then they can just fuck their brand on their own," CBV said.
The alleged cheater lawyered up and responded by filing a motion to dismiss at a North Carolina federal court Among other things, his attorneys pointed out that the Court doesn't have jurisdiction over this client and that requiring a minor to defend himself in another state would be unreasonable.
This week Epic responded to this motion, arguing that the case should continue.
Among other things, the game publisher points out that CBV didn't halt his cheating activities after the lawsuit was filed. On the contrary, Epic claims that the defendant made another cheating video on a separate channel and registered a new domain to sell cheats.
"Defendant continues to develop and sell cheat software specifically targeted at Epic and Fortnite. Indeed, Defendant has created a new website located at <NexusCheats.us>, a domain name Defendant registered on August 1, 2019," Epic writes.
Epic, which doesn't mention the name of the new channel, tells the Court that the defendant used it to promote his cheats. He published a video titled "Fortnite AIMBOT/WALLHACKS/**LIVE**(nexuscheats)," while taking questions and mentioning that he has a very good lawyer.
"Defendant did not stop his infringing behavior after being served with Epic's Complaint and retaining legal counsel," Epic writes. "In this 87-minute long video, Defendant announced it was his 'first time streaming since I've been sued . . . .' He then live-streamed himself logging into Fortnite and demonstrating his hacks as he played the game."
The video has now been removed after Epic sent a DMCA notice. However, according to the game publisher, this shows that the teaching activities are not over.
While Epic's reply focuses on the continued cheating, the main issue is whether there is a reason to dismiss the case. The defense argued that the EULA and the TOS, which prohibit cheating activities, are not enforceable because CBV is a minor. But Epic disagrees.

"His arguments that he is immune from those consequences, including his claim that this Court does not have jurisdiction over him because 'he's a kid,' are without merit," Epic tells the Court.

According to Epic, not all contracts with minors are automatically void. There are exceptions, which it believes apply here. In addition, this "infancy defense" doesn't apply, because the alleged cheater also reaped the benefits of these agreements.

According to Epic's response brief, the defendant was well aware of the potentially illegal nature of his activities – after being sued, banned and targeted with repeated DMCA notices – but he continued nonetheless.

"Not only did he continue to use his access to Fortnite to cheat at the game after being served with the Complaint, he continued to publish videos promoting and supporting his cheat software in violation of both Epic's rights under the Copyright Act—which are the subject of this lawsuit—and the terms of the agreements that give Defendant access to Fortnite in the first place."

Based on these and other arguments Epic says the motion to dismiss should be denied. The company also believes that specific jurisdiction exists to continue the case in Noth Carolina, even though the defendant is from Illinois.

If the Court decides that there is not enough ground to establish jurisdiction, Epic asks for limited discovery, so it can find more evidence. In the alternative, the game publisher asks to transfer the case to the Central
District of Illinois, where the alleged cheater resides.

—

A copy of Epic Games' response to the defendant's motion to dismiss is available here (pdf).

Source: TF, for the latest info on copyright, file-sharing, torrent sites and more. We also have VPN reviews, discounts, offers and coupons.

[ad_2]
Credits to TorrentFreak